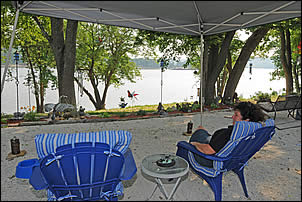 If you enjoy recreational boating, fishing, RV camping, unwinding at a river retreat, or relaxing around a campfire, consider Horseshoe Bend RV Campground & Boat Ramp on the Ohio River for your next weekend escape, summer encampment, or extended getaway.
Located on the banks of the Ohio River at mile 664.5, this gated and private RV campground and boat ramp is designed for the vacationer who desires to blend recreational speed boating, fishing and RV camping.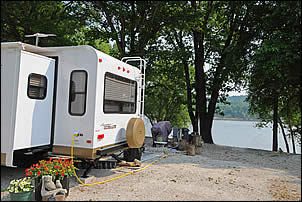 Up to 70 RV campsites (riverside and interior) are available in a variety of rental scenarios from seasonal to weekly or weekend stays.
A private double wide boat ramp provides Ohio River access to water skiers, cruisers, fishermen, and security for parked vehicles and trailers. This boat ramp is available free to seasonal paying guests. The public may also use the boat ramp for a daily or seasonal fee.
Group bonfire rings are available to all registered campers, to meet the needs of larger social gatherings and campground programming. Some fees may apply.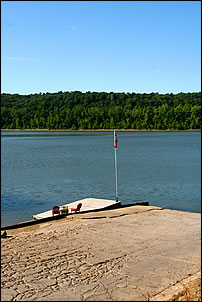 Horseshoe Bend RV Campground & Boat Ramp amenities include:
Gated Campground
Riverfront Camping
Golf Carts allowed
Guest Laundry
Bonfire Circles
Picnic Areas
Fishing
Vehicle and Boat Trailer Parking
Children's Pirate Ship Play Area